COVID-19 Insights and Solutions
UC Davis continued to play a critical role in responding to the COVID-19 pandemic by providing important insight into risk factors, transmission, social challenges and treatments.
Advancing Human and Animal Health
UC Davis is known worldwide for its leadership in the life sciences, in which researchers, clinicians and engineers collaborate to reveal discoveries and innovations that improve and extend the quality of our lives, as well as the lives of the animals that surround us.
Protecting Our Planet and Food Supply
As strains on our environment and food supply accelerate, researchers at UC Davis continue to provide critical insight and innovative solutions for a path toward a sustainable future.
Empowering a Safer, More Resilient Society
Researchers at UC Davis are unlocking new ways to enrich lives around the globe and help those in need overcome obstacles and thrive.
Extramural Awards by Source ($Millions)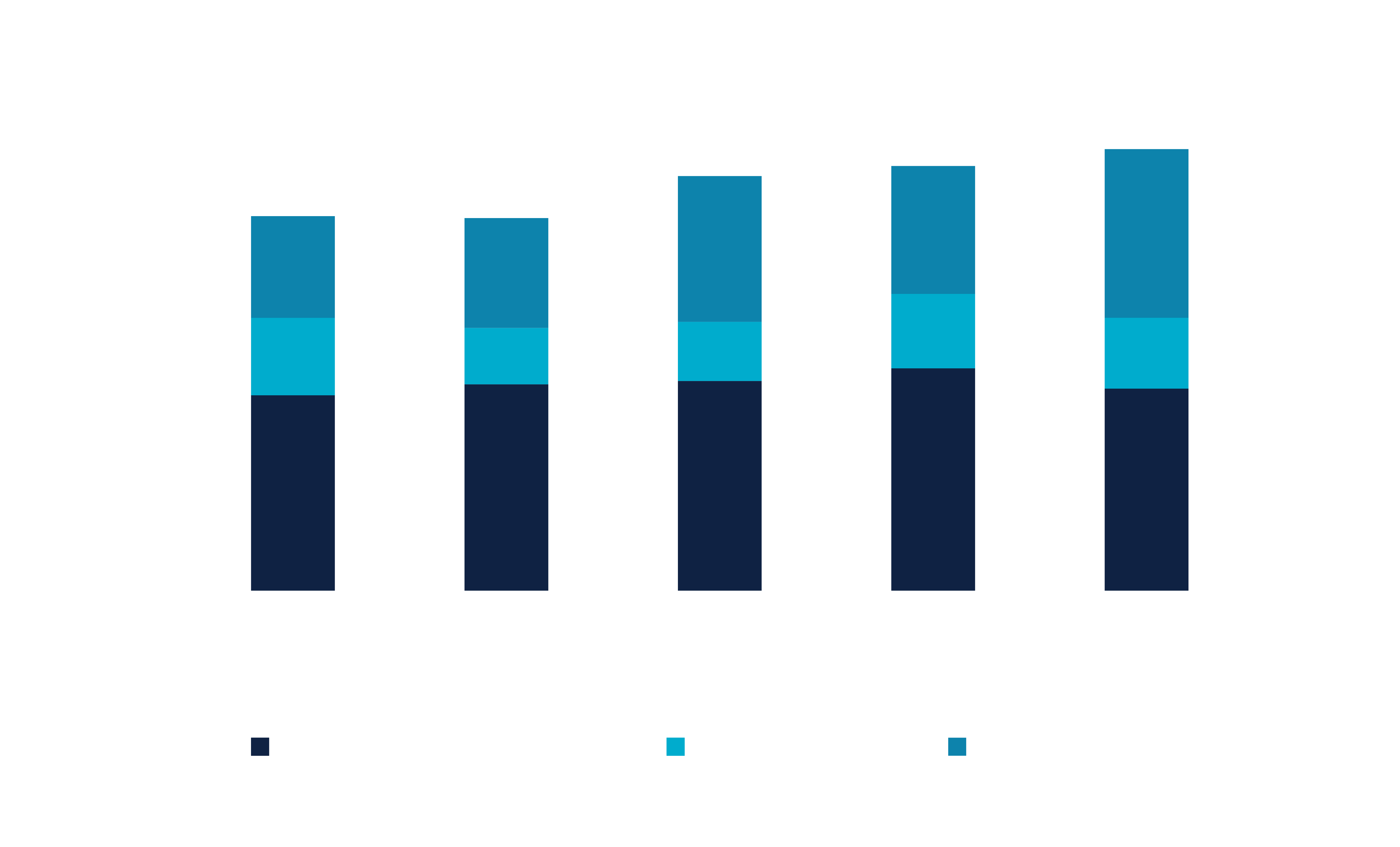 Funding Sources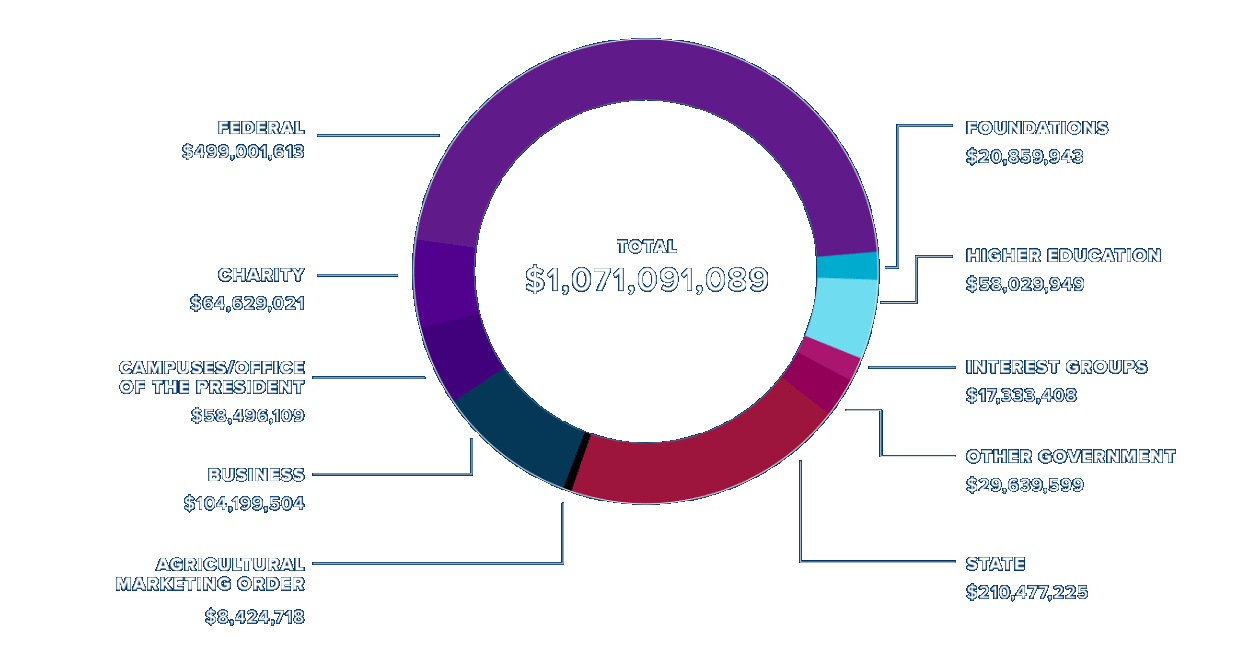 From life-saving medical treatments to sustainable environmental solutions, innovations from UC Davis benefit everyday life in California communities and around the globe. Last year, the university's technology transfer office, InnovationAccess, received 132 records of invention, submitted 269 patent applications and secured 96 patents and plant certificates.
One of the exciting ways that university innovations translate into commercial impact is through the launch of new companies. Venture Catalyst provides training, resources, networking and proof-of-concept funding to help entrepreneurs succeed. This year, 13 startups were enabled by technology developed at UC Davis.
269
Utility and Plant Applications Filed
96
Patents and Plant Certificates Issued
New Records of Invention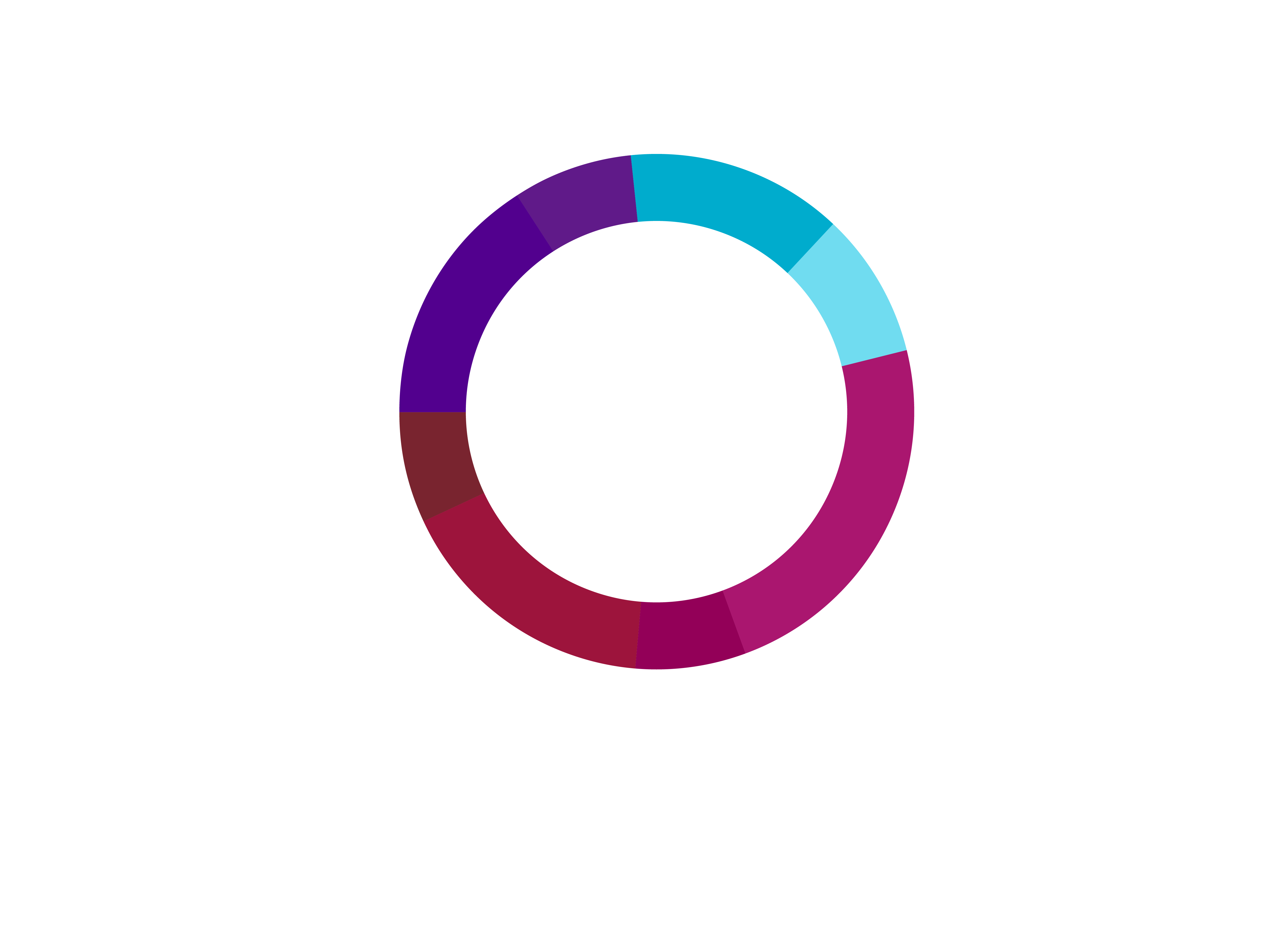 13
New Startup Licenses
17
Plant Variety Licenses
19
Utility Patent Licenses
1
Other Licenses
268
Research Material Transfer Agreements
51
Plant Testing Agreements
133
Data Transfers
31
Information and Copyright Transfers
The Office of Research provides a broad array of services to help researchers, innovators and entrepreneurs succeed. These services help researchers secure funding, develop collaborative teams, comply with regulations, advance new technologies towards commercialization and communicate insight to expand impact.
Subscribe to receive our quarterly email newsletter showcasing the most exciting and impactful research and innovation at UC Davis.